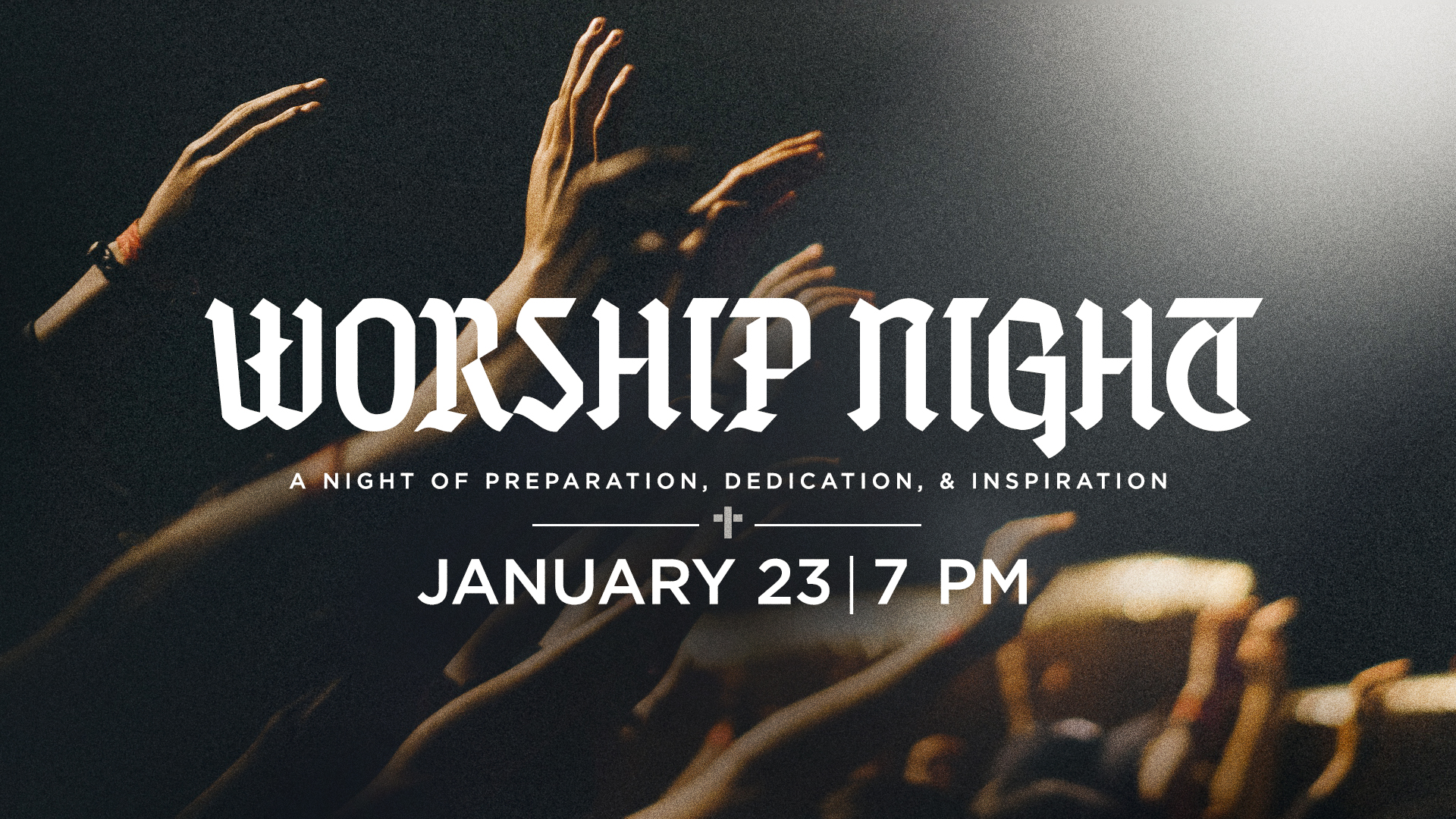 Wednesday, January 23, 2019, 7:00 PM - 8:00 PM
---
Join us for a night of preparation, dedication, and inspiration. Our next worship night will be focused on us praying and dedicating this next year to God as a church family. We want to start the year off right, and allow God to take the lead. We will take time to pray specifically for each ministry here at SCG! We encourage you to bring your kids in with you (we will even do a few of their SCG Kids worship songs!) to worship together as a family!
Wednesday, January 23 @ 7:00pm
**SCG Nursery & Preschool Programs will be available for you to check your little ones into.
**SCG Kids Programming (K-5th Grade) will not be available, we would love for you and your kids to come to worship night and worship together!