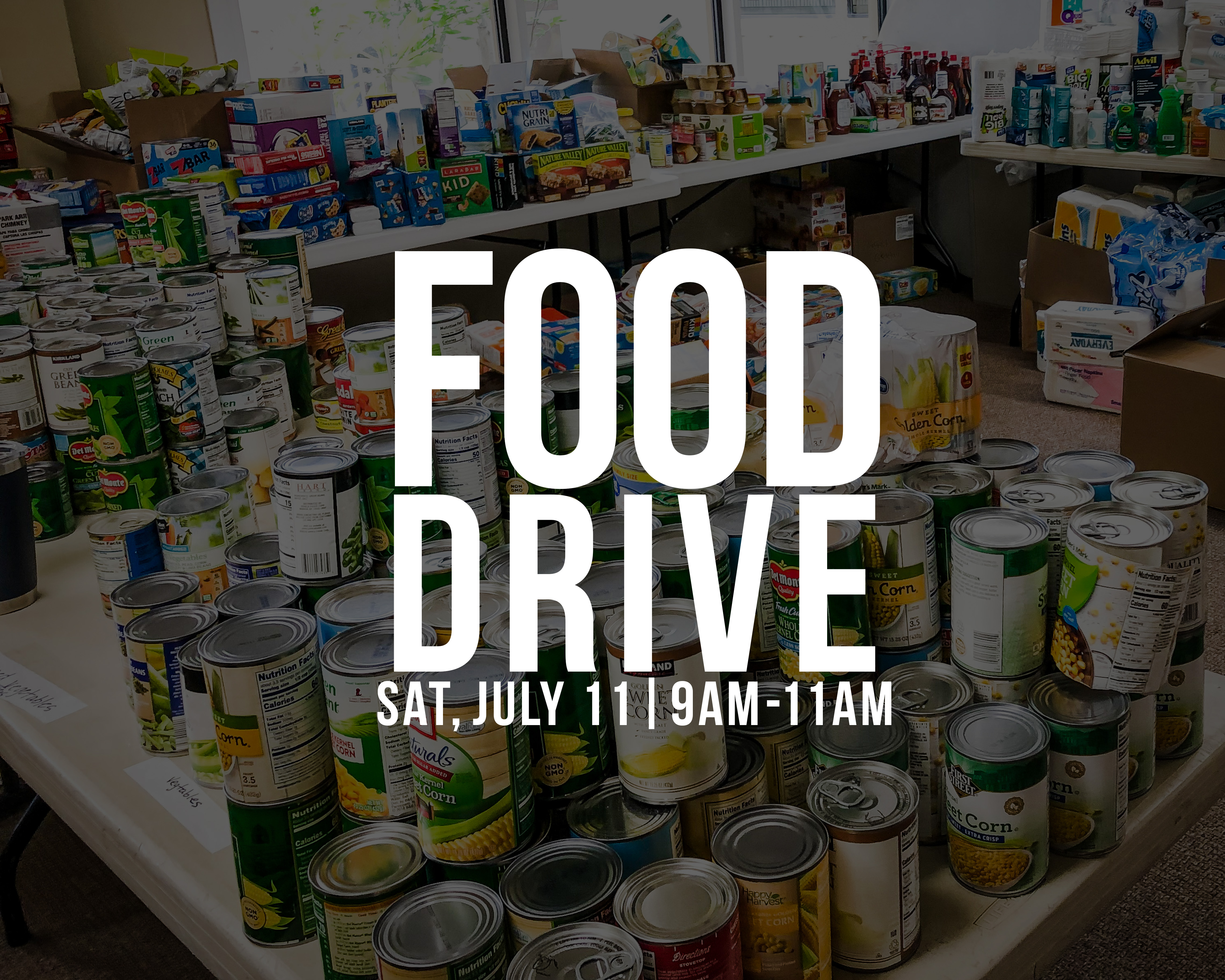 Saturday, July 11, 2020, 9:00 AM - 11:00 AM
---
SCG FOOD DRIVE
SATURDAY, JULY 11th | 9AM - 11AM
DROP OFF BY THE RANCH HOUSE
We are doing a food drive to help support our church families who need it most! We will have a drive thru drop off for people to drop off bags of food and goods at SCG Church.
ITEMS NEEDED:
Peanut butter • Jelly • Canned pasta meals (Chef Boyardee)
Beef stew • Rice • Canned beef • Soup • Tuna • Refried Beans
Cereal (ex: cheerios, oatmeal) • Canned Fruit
Chili • Pasta Sauce • Ramen
Kids snacks (ex: goldfish, protein bars) • Crackers
Instant potatoes • Hamburger Helper • Pasta/Mac n cheese
Basic essentials, like hand soap and/or napkins (if you can find them)
Restaurant and/or grocery store gift cards are also welcome!