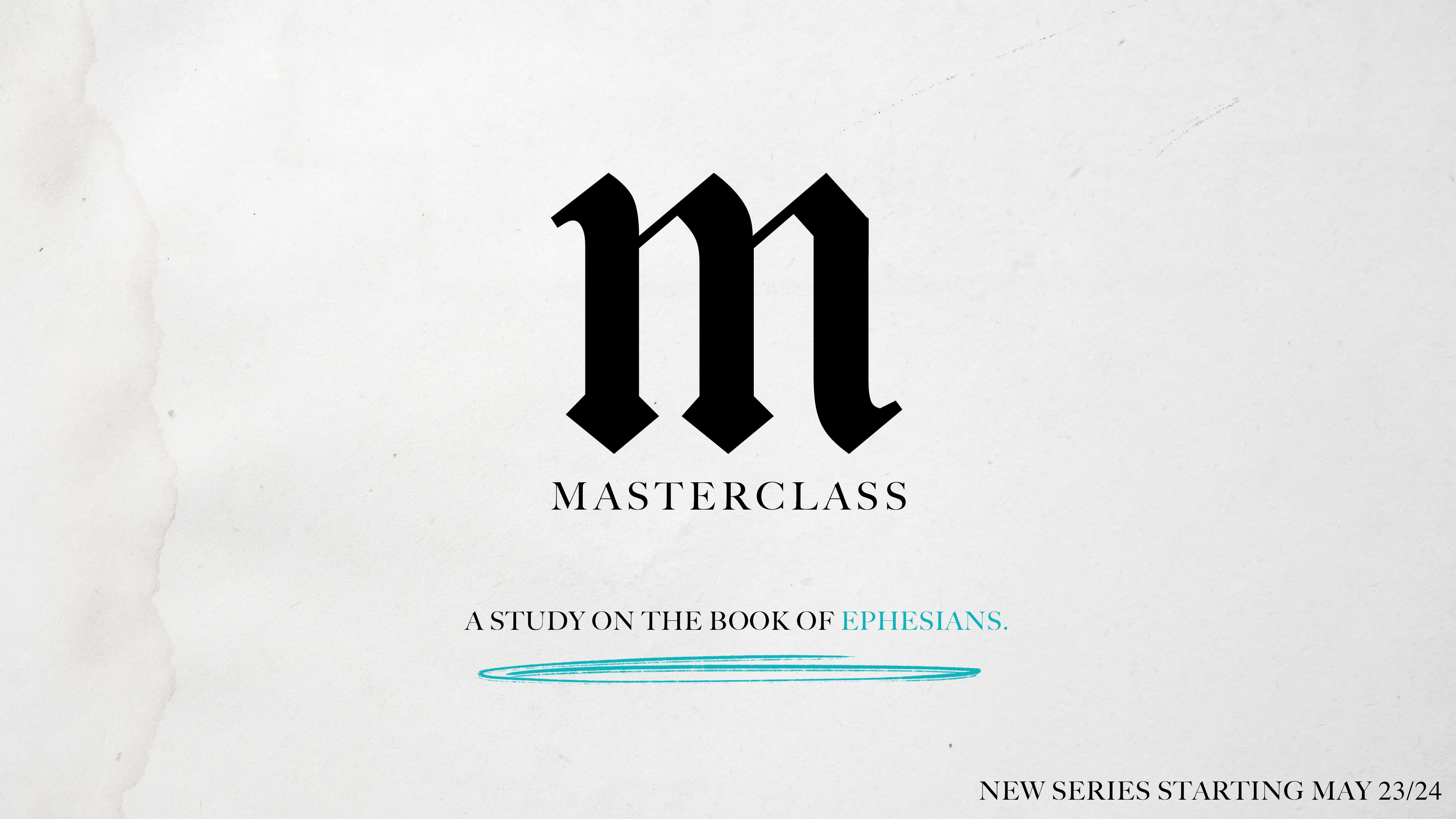 Every Thursday, from 05/28/2020 to 07/02/2020, 7:00 PM - 8:30 PM
---
NEW Sermon Series & Discussion Groups!
The book of Ephesians has long been held to be one of the most important books in the New Testament. It tells the epic story of God's cosmic work from the beginning of time to the present and us a new perspective, not only about God but also about ourselves. Our lives take on fresh meaning as we truly begin to learn that Jesus changes not just our hearts, but the way we relate to the world around us. Each of us has a unique assignment and has been called to participate in God's amazing plans!
Take 6 weeks to dive into this incredible book with us. Master Class is not just a sermon series, it's daily devos, a debrief with our pastors, and stimulating discussion with a group of other believers. When you sign up here you will be added to our daily devo list, sent weekly reminders of our weekly in-depth debrief with our pastors, and placed in a hand-picked discussion group just for you!
Our debrief will take place on Thursday nights at 7 pm. Our pastors will be broadcasting live and will systematically walk you through
each chapter, help you understand confusing issues, and answer any questions you might have.
Then at 7:30 you will hop into a virtual meeting with your discussion group (we'll send you the details). You can choose if you'd like to be in a mens group, a women's group, or a couple's group with your spouse...and you can even request to be with a friend*!
You are going to be shocked at the changes that Jesus makes in your life as you pursue Him through this course. He changes everything...you just have to give Him room to get started!
*if you would like to enroll in this course with your existing group, please indicate this in the registration process.