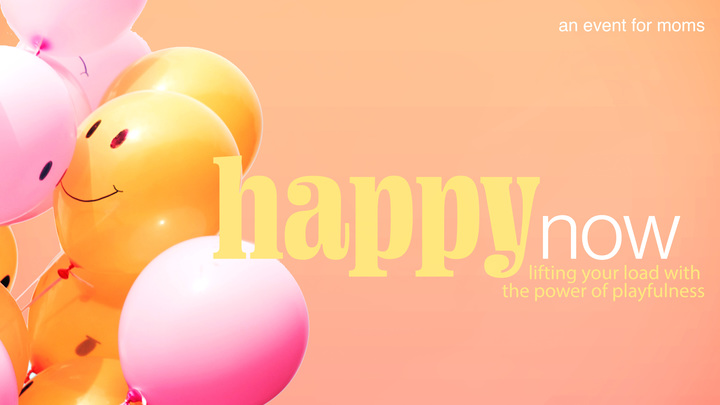 Thursday, September 23, 2021, 9:30 AM - 11:00 AM
---
When did we adults get so grumpy and serious?!? Somewhere along the lines we went from playful children to serious adults bogged down by tasks and plans and the sometimes daunting role of raising our children right. But what if parenting could be fun and playful while still being effective?

Join us for this FREE event for moms of young children where we will chat with Courtney Ellis, author of "Happy Now: Let Playfulness Lift Your Load & Renew Your Spirit" about why Jesus cares about our playfulness and how to boost play and joy in our everyday parenting.
FREE childcare, coffee, and a light breakfast provided.