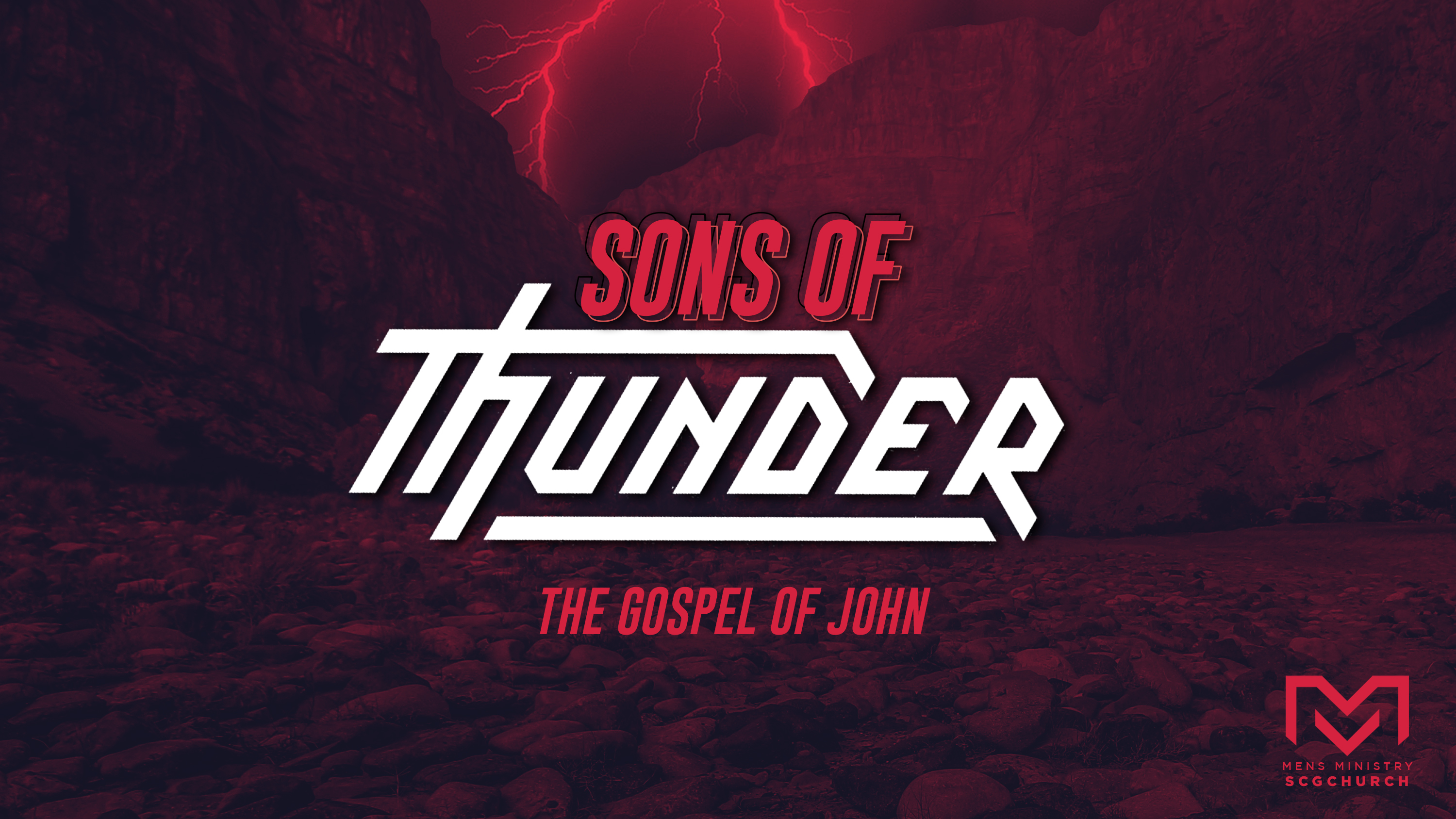 Every Tuesday, from 10/12/2021 to 11/10/2021, 7:00 PM - 8:30 PM
Cost: $40.00
---
How Loud Is Your Faith?
Would anyone say you were born of thunder? Jesus described two of his closest followers that way - James & John. They were not always polite, but they became pillars of the early Church.

Help us kick off the first SCGs men's Bible class with this 5-week series. We will learn why John believed that Jesus changed everything and how he challenges us to live boldly for God.

Our SCG Men's teaching team, headed by Pastor Doyle, Pastor Cody, and Pastor Matt will dive deep into this story and give practical tips on how to study the Bible. This series will impact your marriage, family, work, friendships, and faith.

Each night will feature challenging teaching, GREAT food, and an opportunity to build relationships with the men of SCG.

Tuesday Evenings from 7-9
SCG Warehouse
5 weeks Starting October 12th

$40 Registration Fee covers the cost for all materials and food served.