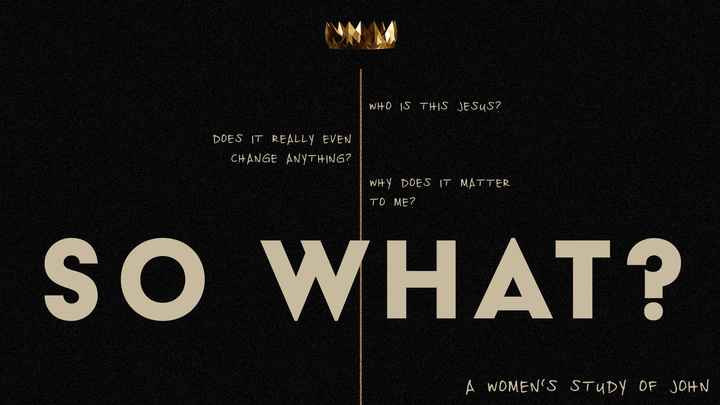 Every Tuesday, Friday, from 10/12/2021 to 11/13/2021, 7:00 PM - 8:30 PM
Cost: $10.00
---
The details and events of Jesus' life and ministry are, of course, important. But if we don't understand the significance behind these same events, then what's the point of knowing about them at all? Join us for this 5 week women's bible study where we will work through the first ten chapters of John. Not only will we learn more about the events of Jesus' life but we will ask and answer.... SO WHAT? Does this really change anything? And why does this matter to me?
Whether you've never opened a Bible, have been nervous about studying it on your own, or read it every day, this is the class for you!
Tuesday evenings: 10/12/2021 - 11/9/2021, 7:00-8:30 p.m. or
Friday mornings: 10/15/2021 - 11/12/2021, 9:30-11:00 a.m.