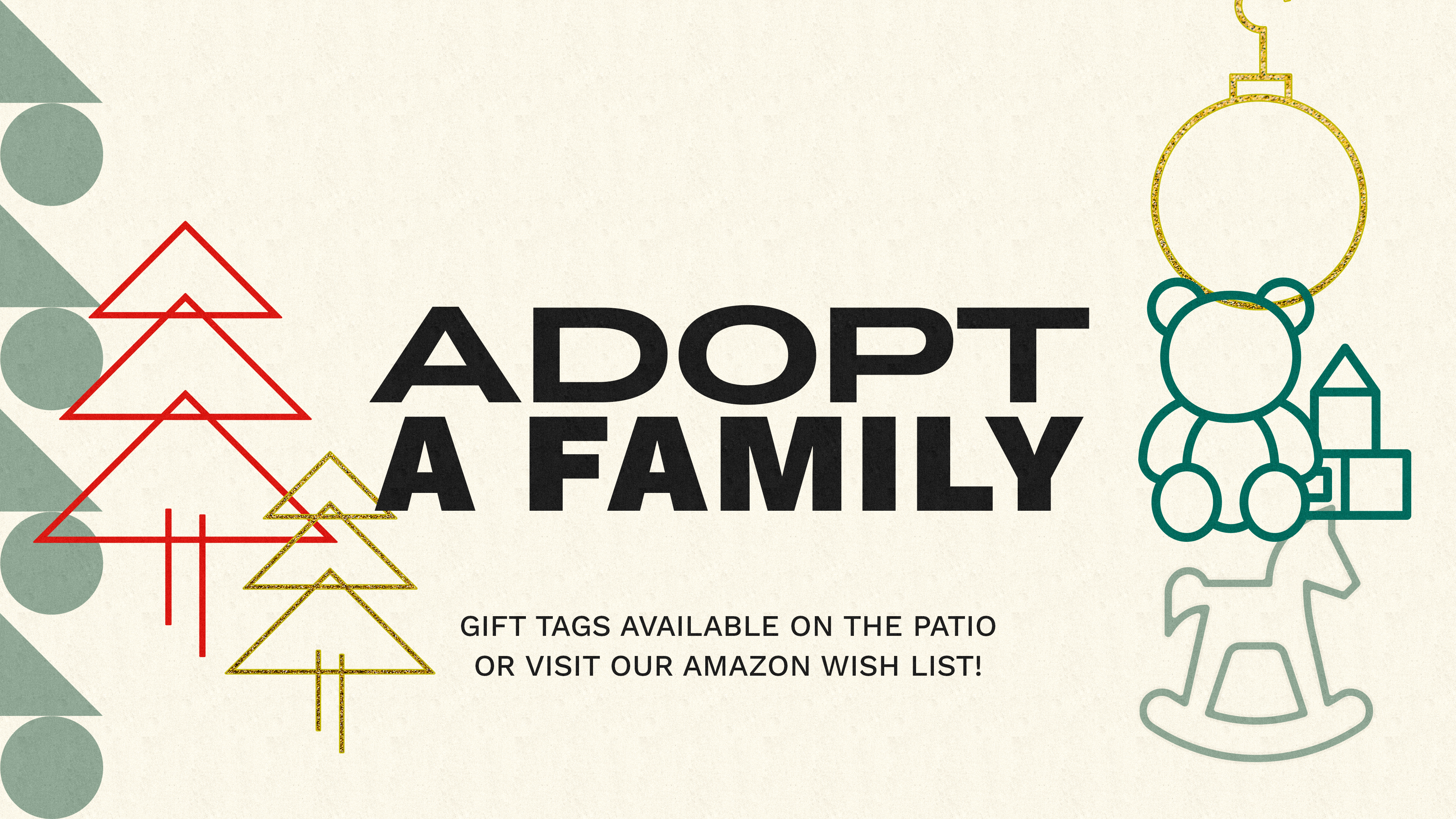 Saturday, December 04, 2021, 5:00 PM - Sunday, December 05, 2021, 12:00 PM
---
We would love your help this year in supporting Adopt a Family! This is something we do every year to bless the families in our local community who may need a little assistance with presents this Christmas.
All you need to do is grab a tag on our Adopt-A-Family Christmas Trees at one of our weekend services on November 13/14th or 20/21st and return your unwrapped present by December 4/5 weekend.
Or you can even visit our Adopt-A-Family Amazon Wish List via the button provided below and send the present directly to us here at the church.
BONUS: You can also purchase a Target, Walmart, Stater Brothers, or Vons gift card from the store and mail it in to us at SCG Church.
Mailing Address:
Seacoast Grace Church
5100 Cerritos Ave.
Cypress, CA 90630
Questions? Email Denise at or call 714-761-5100.