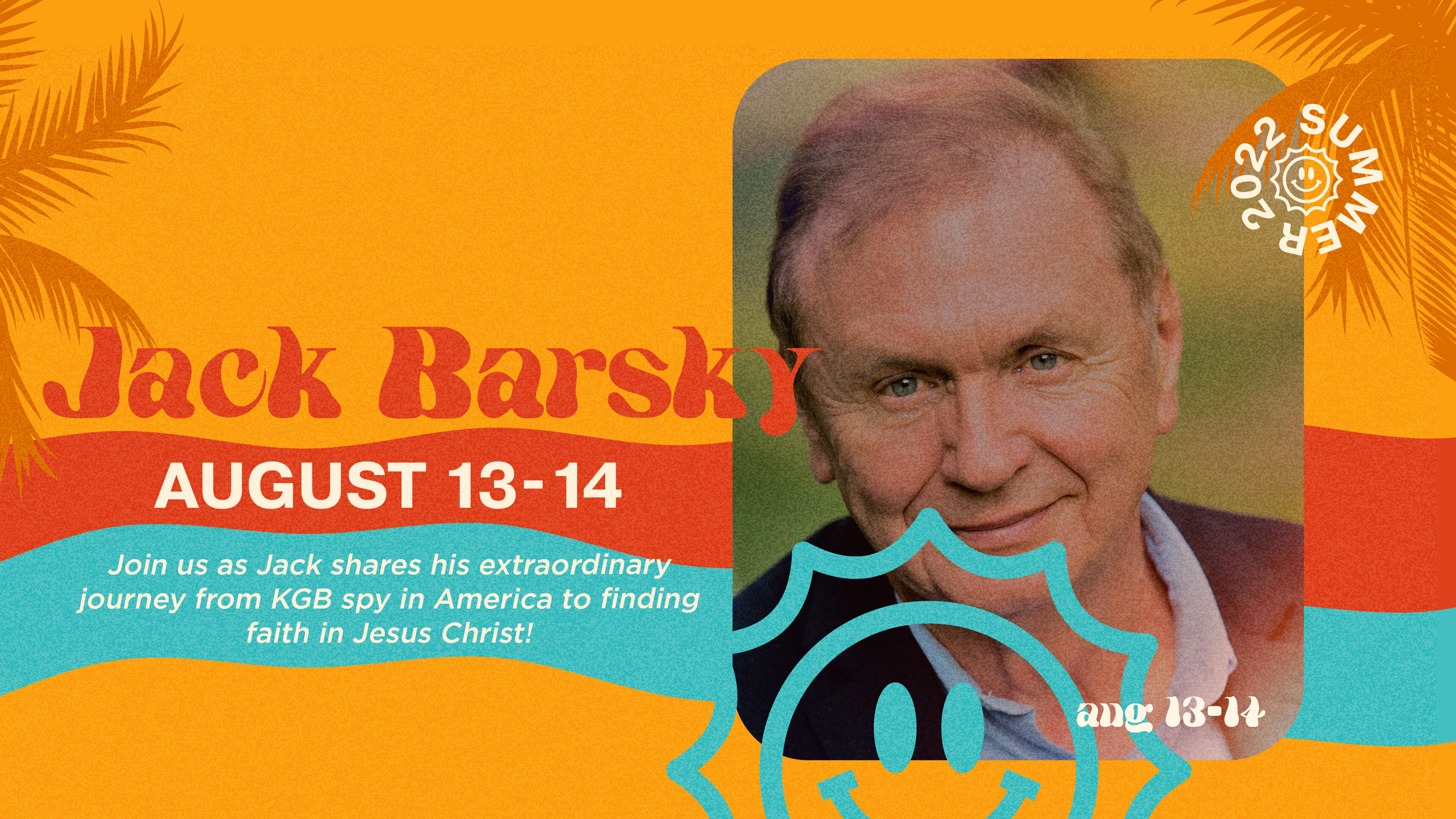 Saturday, August 13, 2022, 5:00 PM - Sunday, August 14, 2022, 11:00 AM
---
August 13/14 - Jack Barsky
Join us this summer as we help you recognize what God has done and is doing in your life. We are going to meet the mighty warrior, Joshua, and discover how God used His story to shape the history of a nation. There is power in your story and life only makes sense when you connect your story with His story. We will also be sharing some impactful stories with you from our church family along with some special guests!
WEEKEND SERVICE TIMES:
SATURDAY @ 5PM | SUNDAY @ 10AM
About Jack Barsky...
Jack Barsky's life has been improbable, impossible and downright fascinating. CBS' 60 Minutes found it so interesting that they featured the story in a double segment and re-aired it twice. For 19 years, Barsky spied on America for the Soviet Union during the Cold War. After the breakup of the Soviet empire, he spied for Russia. His job was to infiltrate U.S. society and get close to security officials and pry information from them. And the "sleeper agent" went undetected until May 1997 when the FBI finally caught him. "I came to terms with (the fact that) I did a lot of bad things – never mind breaking laws," Barsky told Glenn Beck. "I hurt people. I did bad things. I served a bad cause." Today, Jack is a law abiding patriotic American citizen who is taking advantage of one last chance to live a normal life. Barsky lived the "good life" in the U.S., complete with a well-paying job, pricey home and swimming pool. Still, he realized that there was something missing in his life, and he became depressed. The hiring of an assistant, who was an ardent Christian, changed his life. Barsky asked her to give him a sample of her writing ability, and she submitted an essay she had written about the Book of Ruth. Barsky decided to read the original story in the Bible, and at the age of 58, read the Bible for the first time. His soon after became a Christian and got baptized.