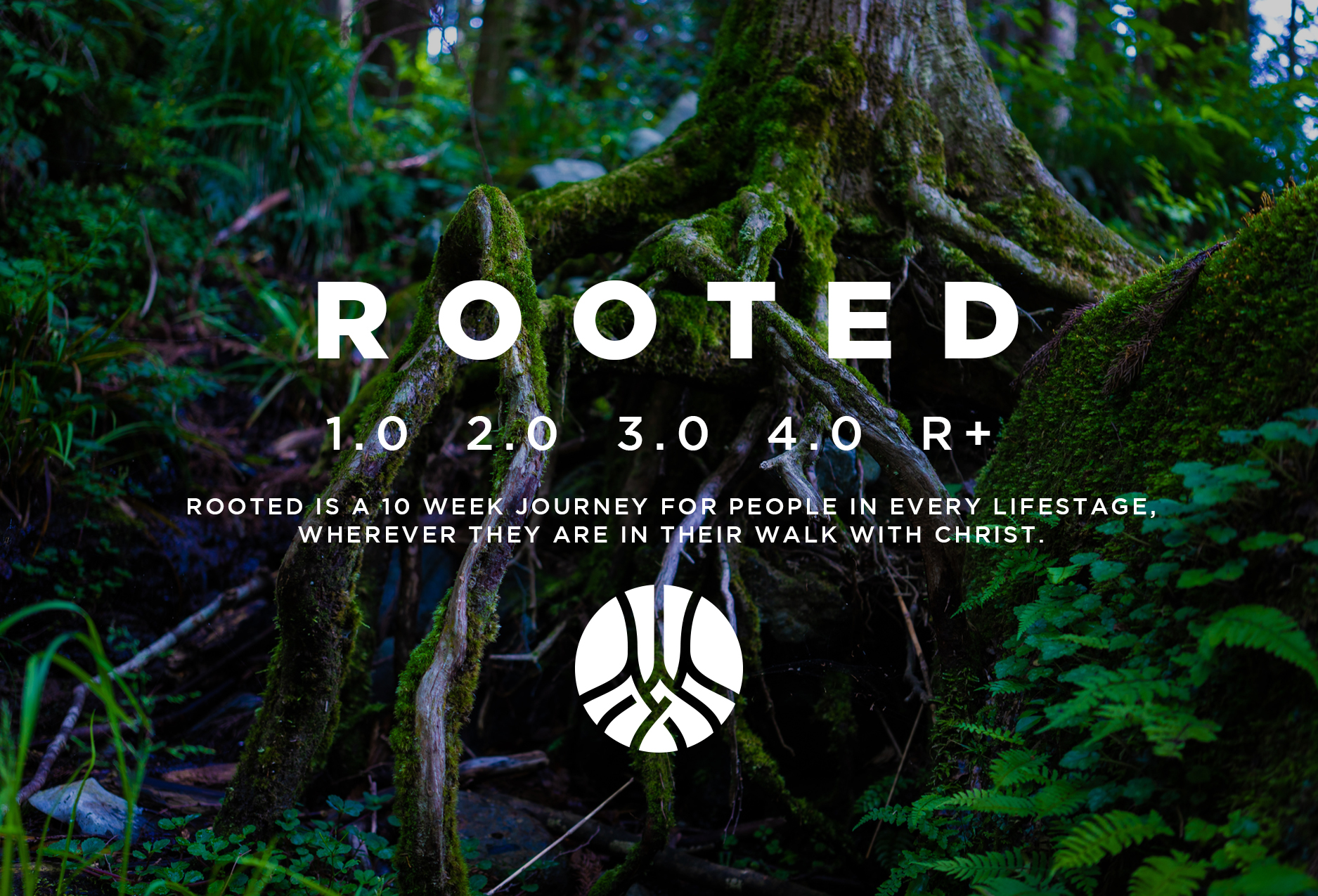 Every Thursday, from 01/30/2020 to 04/02/2020, 6:30 PM - 8:30 PM
Cost: $45.00
---
Rooted | Rooted 2.0 | Rooted 3.0 | Rooted 4.0 | Rooted +

Rooted changes the way people are discipled and impacts holistic church growth while building, launching and sustaining healthy life-changing small groups in your church.
Have you completed Rooted 1.0, 2.0, 3.0, 4.0 and/or & looking for your next step? Join us in our launch of 2.0, 3.0, 4.0 and Rooted +.
2.0, 3.0, 4.0 and Rooted + will take what you've learned in Rooted and help you dive deeper into your faith.
Rooted 1.0/2.0/3.0/4.0/+ are all 10 week small group experiences, that include individual exercises such as daily bible reading, journaling, and prayer. As well as weekly meetings with your group to talk about what you have learned.
DETAILS:
Groups will meet on Thursdays starting January 30th from 6:30-8:30pm (no childcare available)
Groups will meet on Sundays starting January 26th from 9:00-10:30AM This day/time is reserved for existing groups with kids and new sign ups with kids ONLY (rooted KIDS Discipleship- see below)
We also offer a Tuesday morning session starting January 28th from 9-11 am (for Women ONLY--no childcare available)
Rooted 1.0/2.0/3.0/4.0 will have TWO group experiences OUTSIDE your weekly meetings—a PRAYER and SERVE experience you will coordinate with your group.
The registration fee includes the required workbook, materials, leadership training for the facilitators, and the Celebration dinner.
Rooted+ ONLY:
Option #1: Your group can choose from one of the following curriculums provided by SCG:
Experiencing God by Henry T. Blackaby & Claude V. King
Parenting by Paul David Tripp
The Meaning of Marriage by Tim Keller
The Good and Beautiful God by James Bryan Smith
The Great Divorce & The Screwtape Letters by C.S. Lewis combo study
When you pick one of these books it will include a workbook that SCG has created. The format of the workbook will be similar to the workbooks you used for Rooted - 4.0. You will register online just as you did for Rooted - 4.0. Payment includes book, workbook, the Rooted Launch, and Celebration Dinner.
Option #2: Your group can choose your own curriculum and have it approved by SCG. Your group will still register with us online. Payment includes the Rooted Launch and Celebration Dinner.
Questions about Rooted 1.0/2.0/3.0/4.0/Rooted+? E-mail Bethany at
Click Here to sign up today!