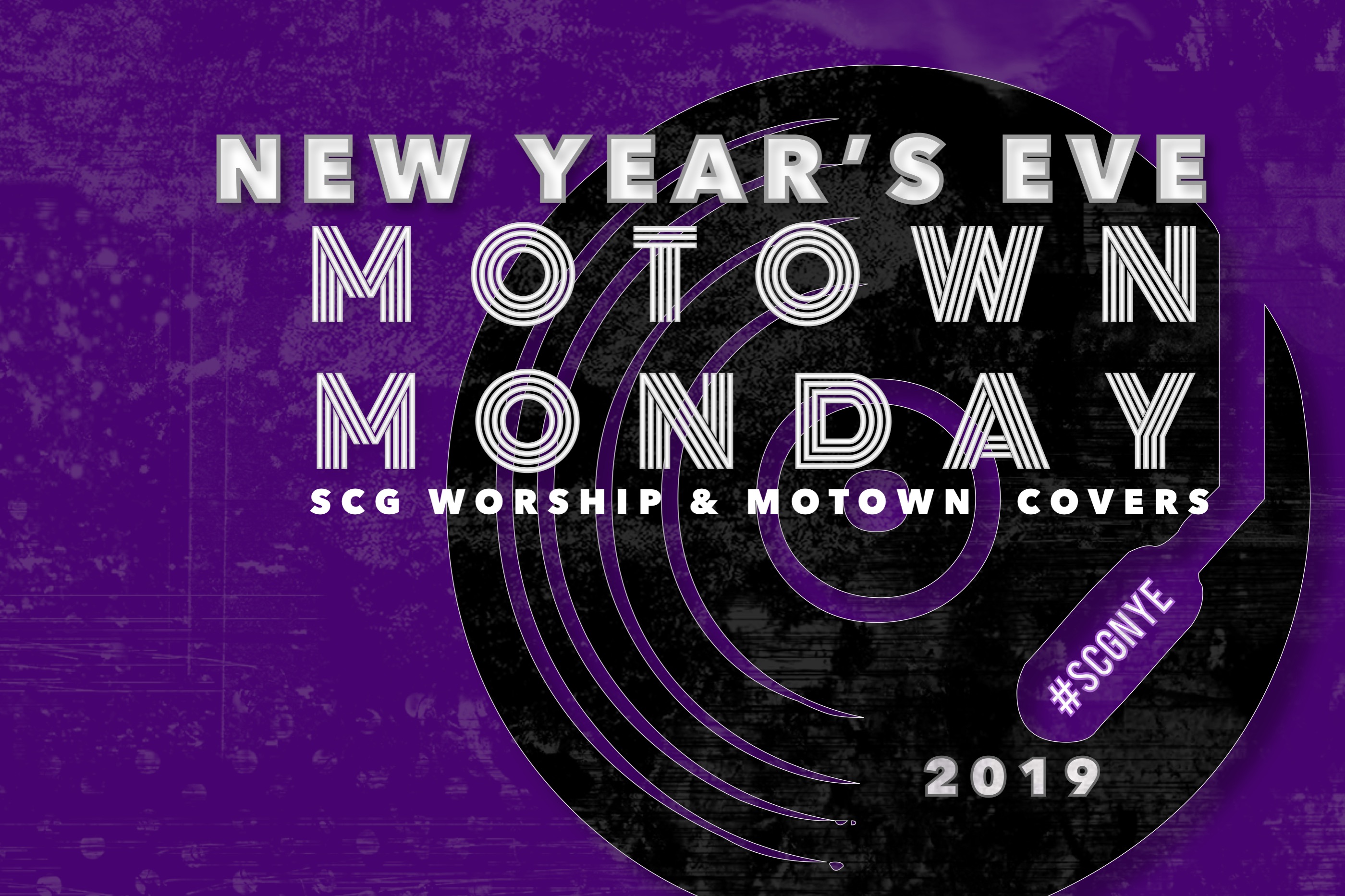 Monday, December 31, 2018, 9:00 PM - Tuesday, January 01, 2019, 12:00 AM
---
Ring in the New Year at the SCG New Year's Motown Monday event! This is a family-fun event with Motown-inspired musical acts for all to enjoy. Performers from our SCG worship team include Moi, Amanda, Michael and special guest Alan Woodson and his Gospel group. Other entertainment includes a DJ dance party and Improv comedy.
Prior to doors opening at 9:00 PM consider joining us for our blanket drive (hosted from 8:00 – 9:00PM) where we will plan to distribute blankets for our homeless community members.
Looking for an exclusive experience? Consider our VIP ticket. This elite ticket includes a formal dinner and early entry to the night's events (VIPs are asked to arrive at 6:30pm to enjoy their sumptuous "soul food" dining experience and gain early entry).
CLICK HERE to get your Tickets Today!