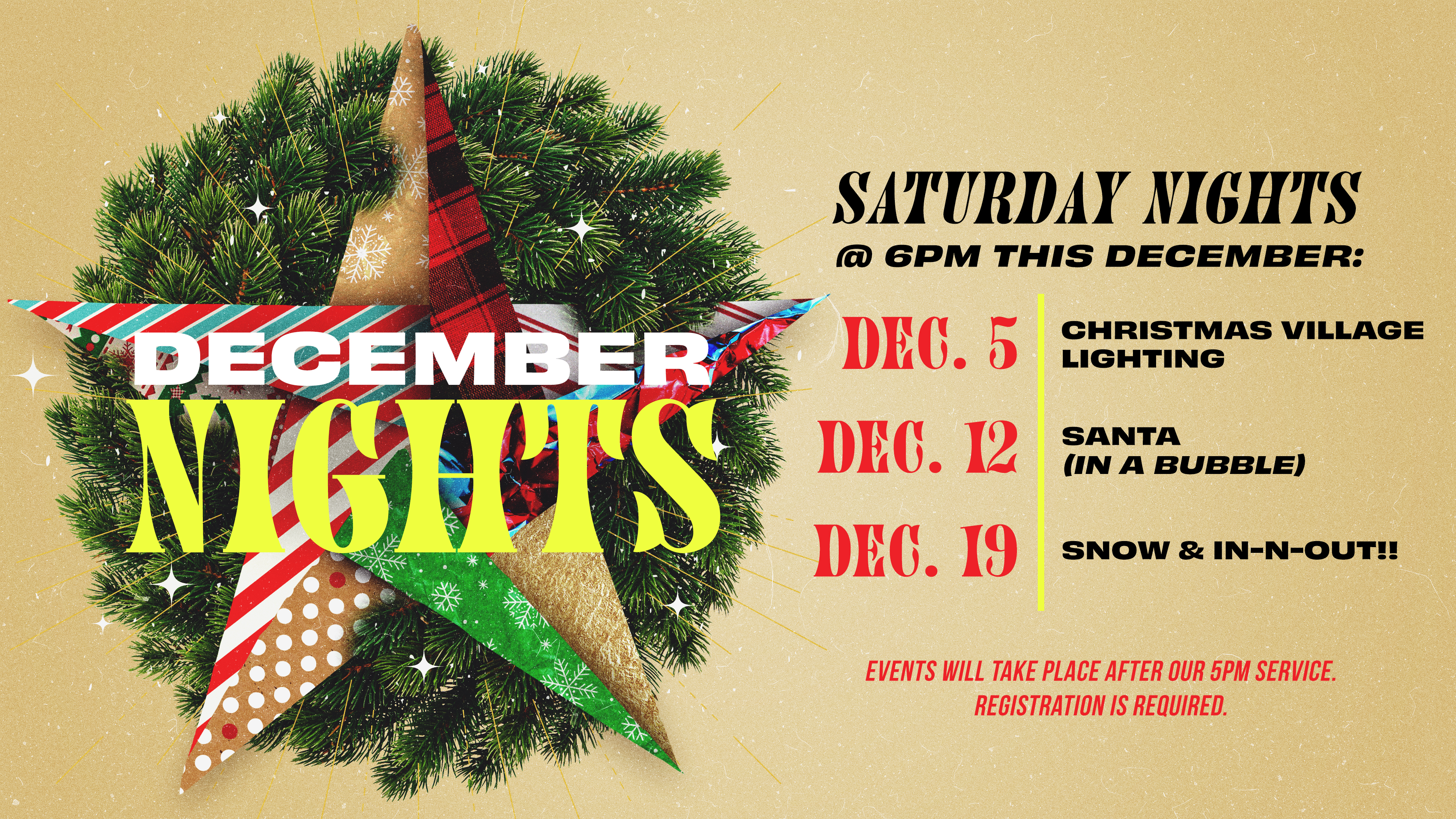 Every Saturday, from 12/05/2020 to 12/19/2020, 6:00 PM - 8:00 PM
---
December Nights is a place where friends, families and the community are invited to experience our Christmas Village! We know things are different this year, but have no fear, we are going to adapt and get creative in order to provide these fun events for our church family! Every year our goal is to provide a fun, safe, and festive environment where families can come and make new holiday traditions and memories together, and this year is no different! NEW THIS YEAR...December Nights is moving to SATURDAY NIGHTS! The weekly events will take place directly after our 5pm Saturday night service out in the tent...yes our Saturday Night service is also moving from 6pm to 5pm starting DECEMBER 5!
December 5 - The SCG Christmas Village will come to life before your eyes!
December 12 - Santa In a Bubble! Yep you read that right, we told you we were going to get creative! Santa will be safe in a bubble so your kids can take photos with him!
December 19 - Bundle up and hold on tight, it's going to snow at SCG Tonight! The In-N-Out truck will also be on campus serving up dinner!