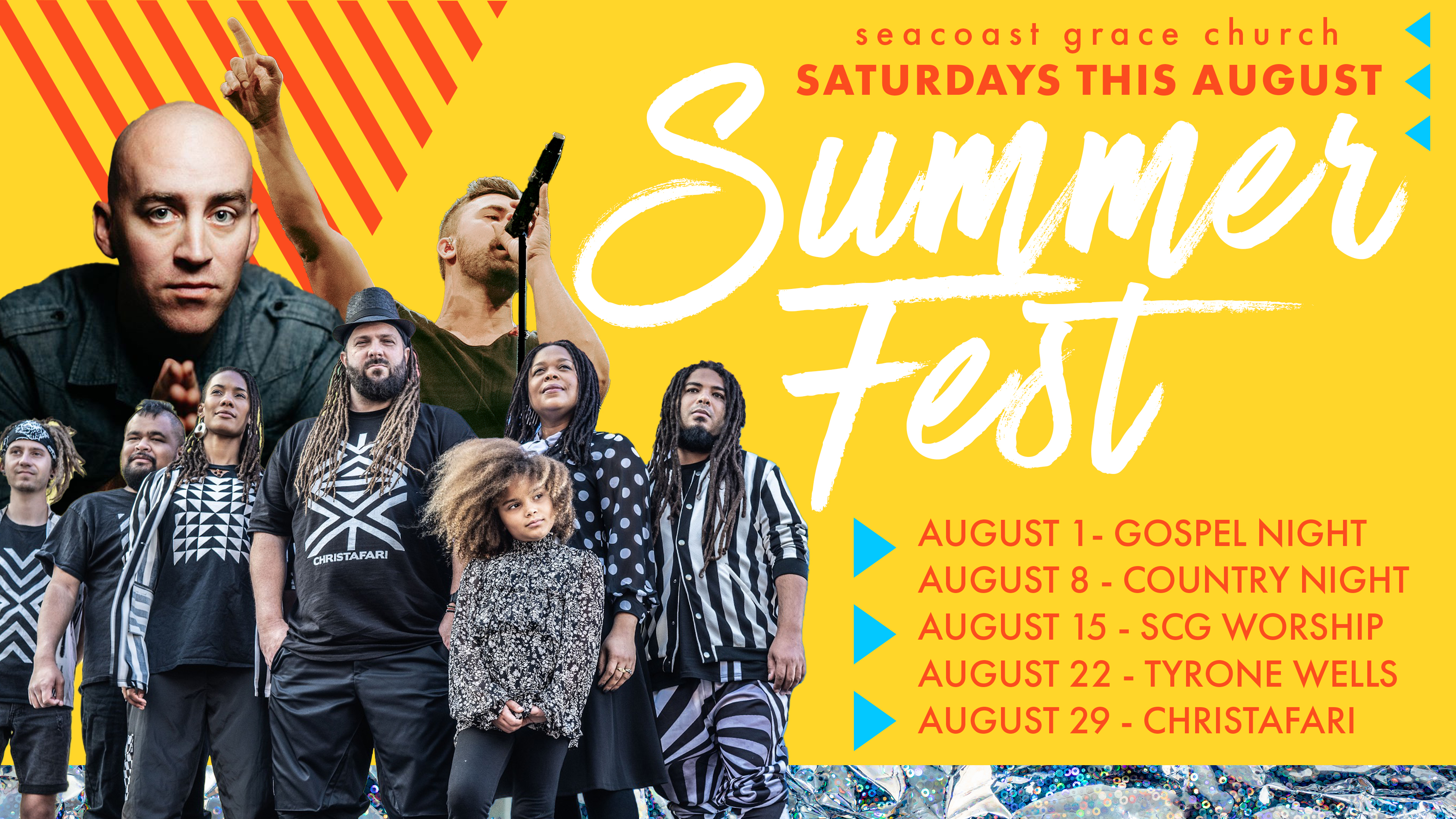 Every Saturday, from 08/01/2020 to 08/30/2020, 7:00 PM - 8:30 PM
---
Join us on Saturday Nights this August for SCG Summer Fest! We will be continuing our socially distant OUTDOOR Weekend Service at 7pm on Saturday Nights and then directly following service we will have a concert with live music from featured guest artists! These will be family fun events, you can bring your own picnic dinner or we will have pre-packaged dinners available for purchase! Registration will open the week prior to each event, RSVP is required.

Summer Fest Schedule:
AUGUST 1- GOSPEL NIGHT
AUGUST 8 - Country Night
AUGUST 15 - SCG Worship
AUGUST 22 - TYRONE WELLS
AUGUST 29 - CHRISTAFARI
**Please note that the Summer Fest Events will not be available via streaming at this time. We will however still be streaming a weekend service during our regular broadcast times.
**If bringing your own picnic dinner please understand that alcoholic beverages are not permitted on the church campus.
S A F E T Y F I R S T :
- We will be following all of the released CDC guidelines.
- Masks will be required while on campus at SCG. We will have a limited number of masks available for our congregation on site.
- Temperature checks will be done.
- We will have hand sanitization stations at various locations around campus.
- While we are excited to have everyone join us for service in person we have to ask that everyone avoid shaking hands or hugging as well as maintain social distancing guidelines.