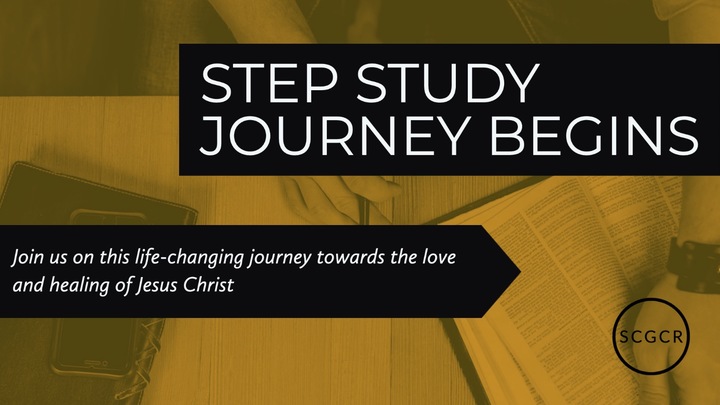 Every Tuesday, from 02/16/2021 to 03/16/2021, 7:00 PM - 9:00 PM
Cost: $50.00
---
"Welcoming God to free us from our hurts, habits, and hang-ups will introduce you to true peace and joy!"
Step Studies are the heart of the Celebrate Recovery program. A Christ-centered 12-Step Program for everyone struggling with hurt, pain, or addiction. These gender-specific classes work through the 12 steps of recovery in a life changing year of growth! Discover a safe place to find freedom from issues such as abuse, addiction, anger, alcohol, depression, love/relationship, co-dependency, abandonment, anxiety, anger, eating disorders, sexual integrity and many others. Step Study is a journey of God's miraculous healing power in our lives, while working our way to the road of recovery!

Our Next In-Person Session Begins:
February 16, 2021
Tuesday 7:00-9:00 pm
Registration is open for 4 consecutive weeks.
Registration Cost:
$50 (Includes 4 workbooks +CR Bible)
$25 without workbook curriculum.
Your workbooks and Bible will be available to you on the first day of class. Location to be announced.
Please join us on this life changing journey towards the love and healing of Jesus Christ!