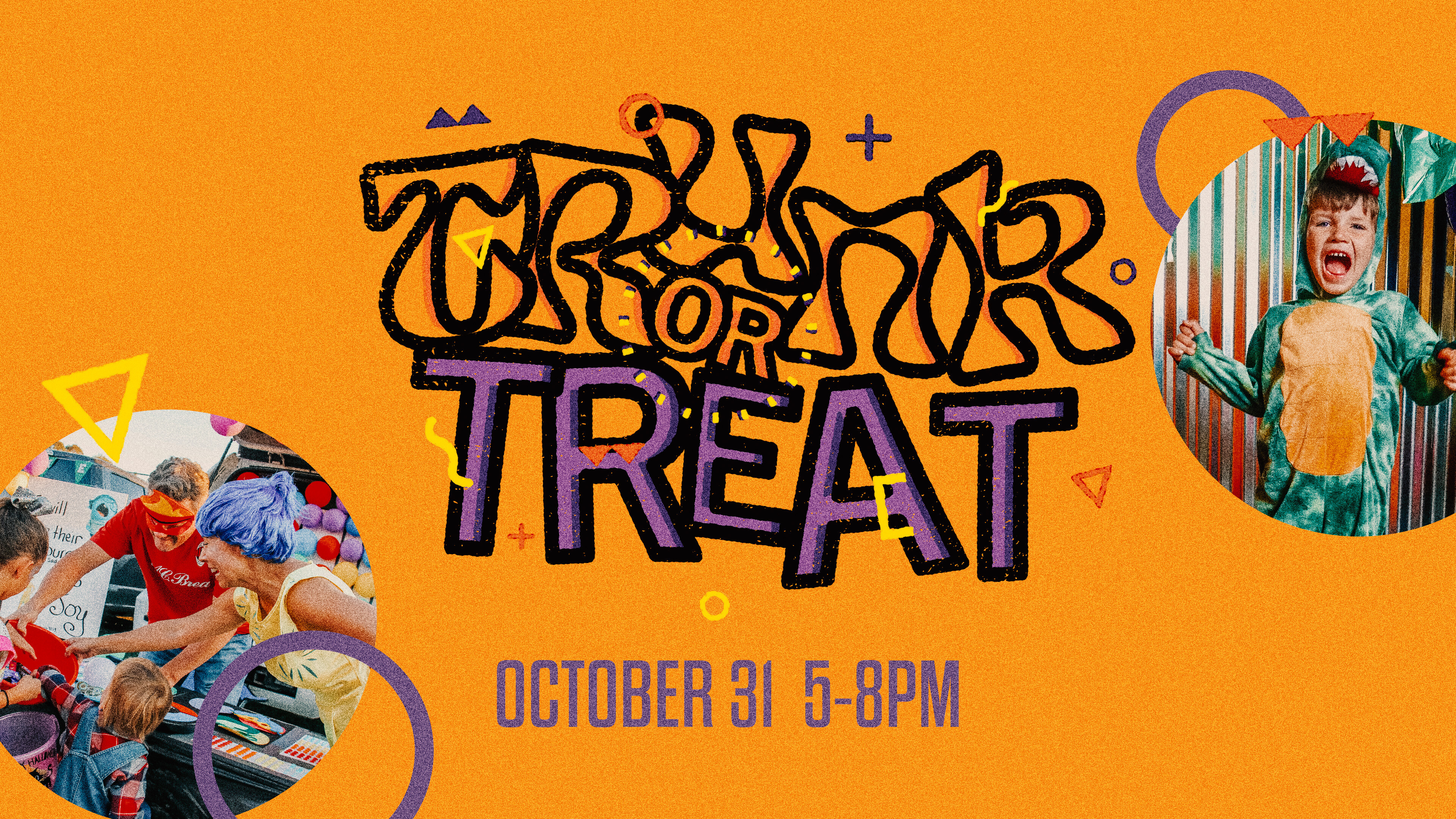 Tuesday, October 31, 2023, 5:00 PM - 8:00 PM
---
IT'S TRUNK OR TREAT TIME AT SCG!
Trunk or Treat is one of the most fun events we do throughout the year; it includes tons of Halloween activities for the whole family to enjoy! This year we are moving the event back to OCTOBER 31. Please note that this is on Halloween Night. We love being able to provide a fun, safe, and not-so-scary event for our church family. We will have Chick-Fi-A dinners (nuggets or sandwich) available for purchase! As always the Trunk or Treat area with candy will be FREE! Some new additions to Trunk or Treat this year will be a 35 FOOT Slide, Rock Wall, Zip Line, Petting Zoo, Pony Rides and many more games. Tickets for these activities will be available to purchase. We can't wait to have lots of fun with everyone, feel free to invite your friends and we will see you all there!
OCTOBER 31 • 5-8PM
Want to volunteer to decorate a trunk? CLICK HERE!