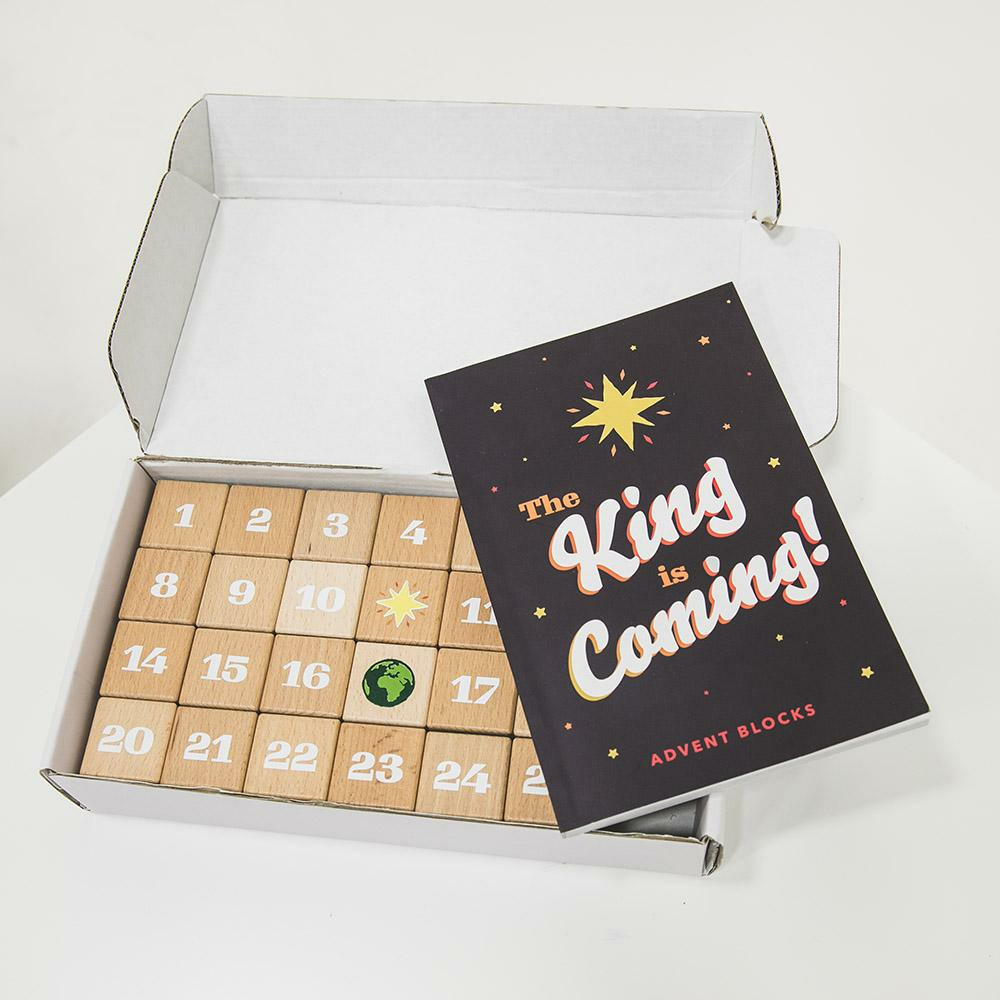 Sunday, November 13, 2022 - Thursday, December 01, 2022
---
Christmas is a time to draw close to Jesus

The story of Christmas is that by sending His Son, God drew close to us. Let's take this season to respond by moving closer to Him.

Each day of December we are encouraging SCG'ers to spend just a few minutes remembering all that God did in bringing the Messiah to Earth. We have two ways for you to do this depending on your lifestage:

For Families: We are bringing back Advent Blocks! If you did not purchase a kit this year, you can get one this year. Blocks come with instructions and a devotional you can do with your kids. Advent blocks are a Christmas practice that helps families anticipate the birth of Jesus, and not just presents. This practice is a tangible, Bible-based, 25-day guide to creating an exciting environment in the home around God coming to earth. When you purchase the blocks, we will also include our very own SCG Devotional written by our pastors.

Advent Block Kit $25

For Adults:
Our pastoral staff has put together a devotional book of our own to draw you closer to Jesus this Christmas. It includes 25 daily Scripture readings, thought provoking questions, and prayer prompts and will follow the same Scripture as the Advent Blocks so we'll all be in this together (whether we're doing the blocks with your families or not).

SCG Devotional $5

We can't wait to walk through the Holiday season at Home with you!

Click "Register" to purchase your kit or devo book today.